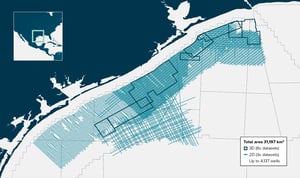 ANALYTICS-READY DATA PACKAGE
CCUS capacity and risk of key prospects in the US Gulf of Mexico

8 x 3D seismic datasets,
3 x 2D seismic datasets,
and 4,137 wells
Interpreted seismic and well data


Why do you need this data package?
CCUS GoM is an extensive subsurface study identifying carbon storage capacity and ranking of key prospects in protraction areas of the US Gulf of Mexico. It aims is to characterise the subsurface and evaluate suitability for carbon capture sites in the GoM using ML techniques.
Rapidly screen the US Gulf of Mexico for overlooked exploration opportunities and potential CCS storage sites
Access seismic and well data along with metadata such as depth, log values, geographic location, stratigraphic markers etc.
Regional seismic and well data are interpreted with the geological structure and CCS reservoir properties.
Use this curated data set for screening, further interpretations and analysis.
Deliverables
This product offers a comprehensive set of interpreted well and seismic data for the US Gulf of Mexico, including:


Fault volumes for the eight 3D legacy seismic volumes

AI predicted horizons over the eight 3D surveys

Cleaned/QC logs used as initial labels (LAS)

Missing Logs Prediction (LAS)

ML-filled (final) curve for 1D property prediction (LAS/CSV) : Vshale, Porosity, Water Saturation, and Lithology

Reservoir/Seal Overview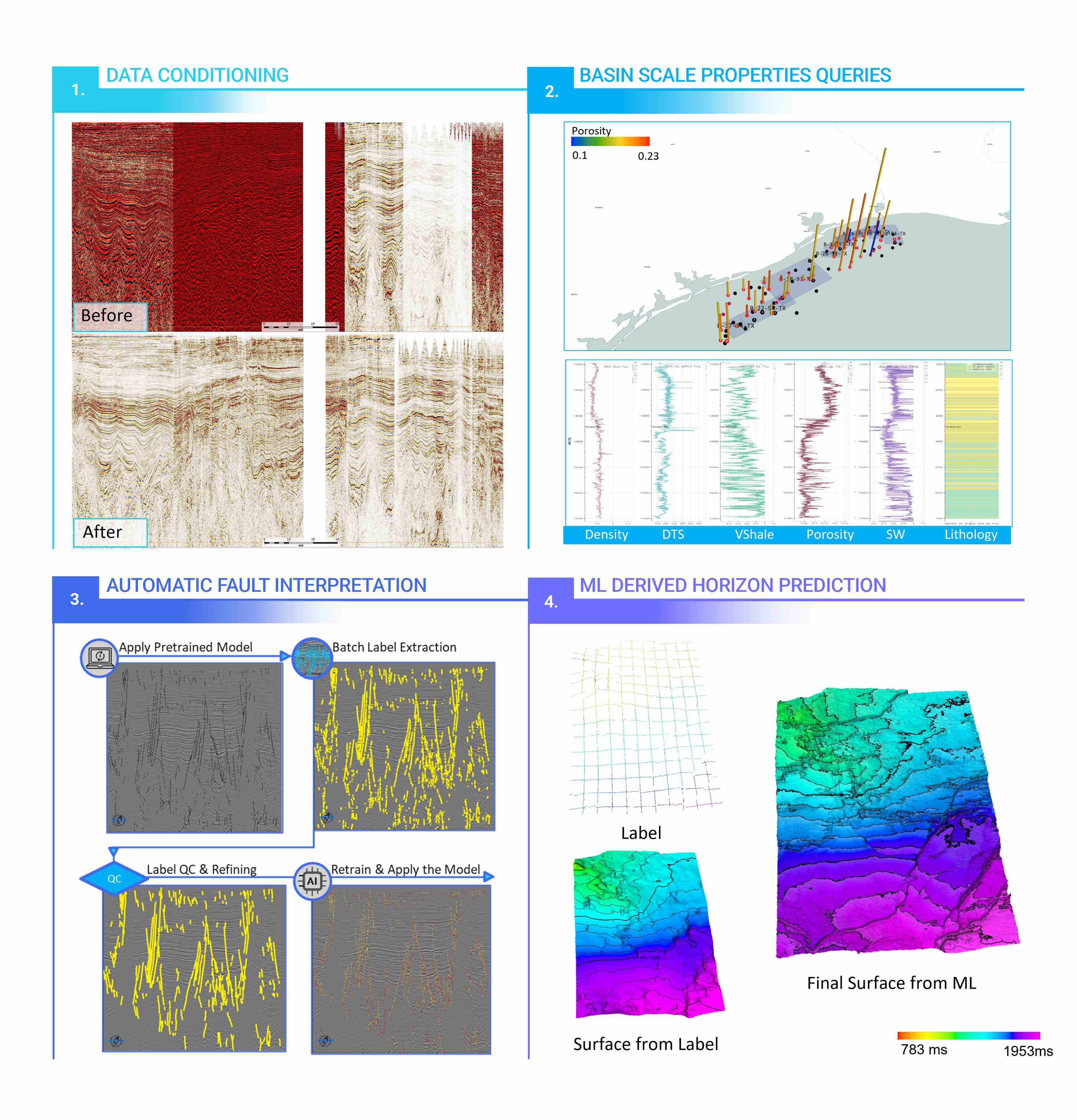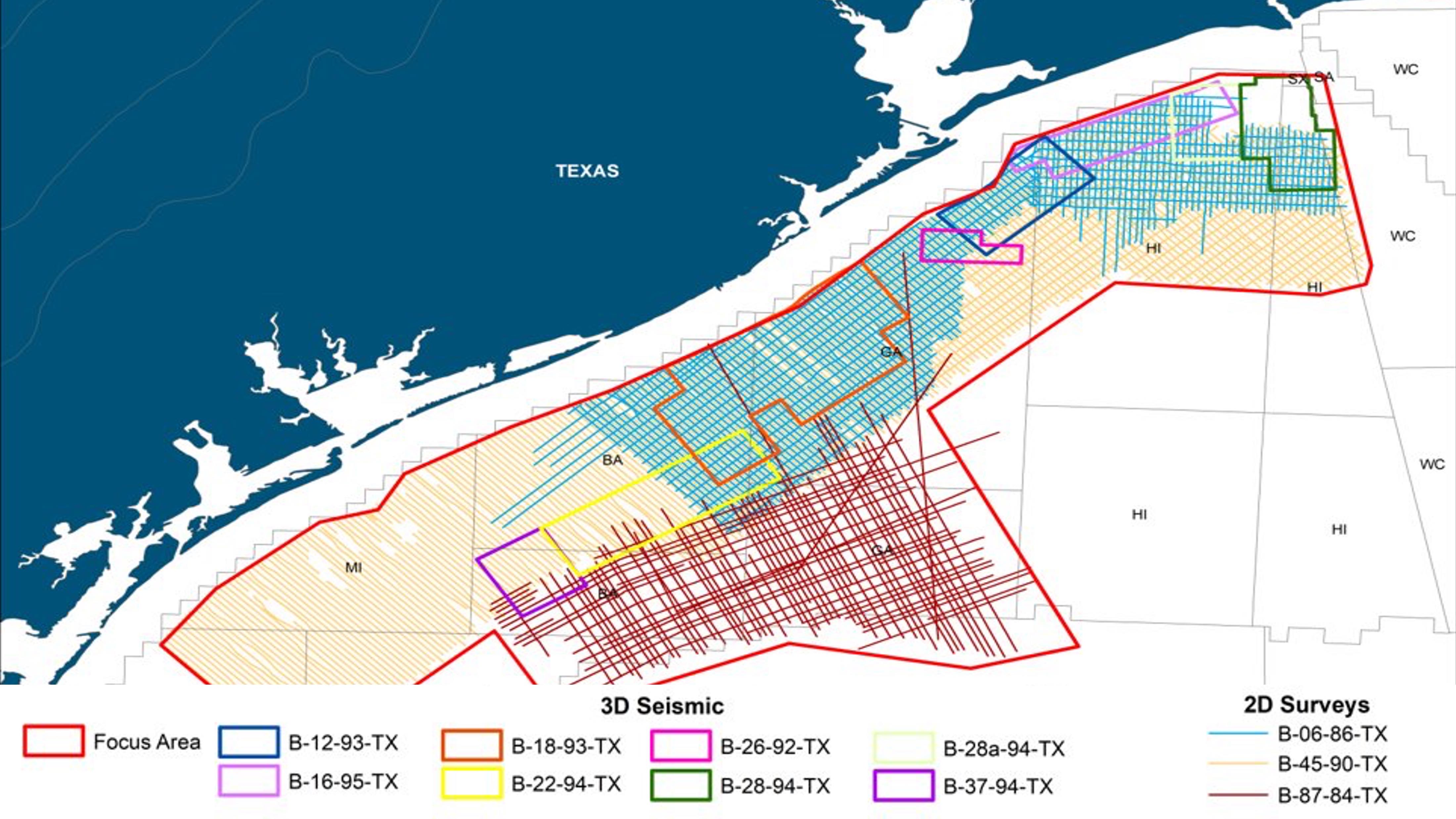 Underlying dataset
The underlying dataset is composed of a total of 11 vintages:
8 x 3D Seismic vintage with dates ranging between 1992-1995

3 x 2D Seismic vintage with dates ranging between 1984-1990
Data delivery
Data is delivered through our platform, EarthNET Data lake, and as a zip file with las and csv data. Delivery through EarthNET enables ingestion to the OSDU™ Data Platform and allows you to utilise our data visualisation and insight tools.
With EarthNET Viewer and Insights you can visualise, query, filter and review the data to reveal insights relevant to your business. We also offers a separate subscription to the complete EarthNET platform which includes AI-applications for automated data interpretation.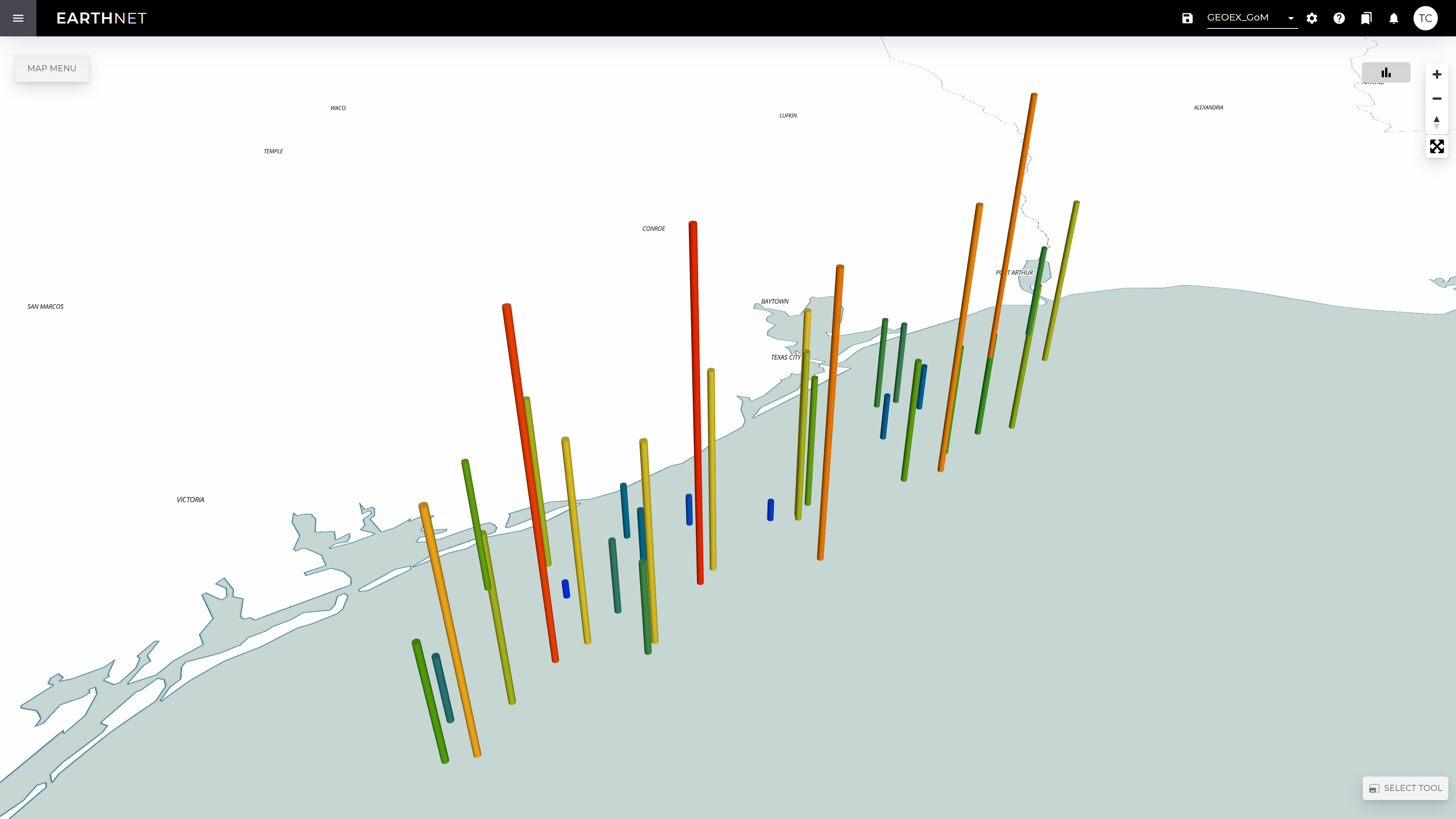 GET IN TOUCH
Access analytics-ready data packages from Earth Science Analytics and partners
Get access to cleaned, curated, indexed, and contextualised data that can be easily integrated into your existing geoscience workflows.
Our multi-client product helps you gain valuable insights that can drive better decision-making for your organisation.
If you're interested in accessing this data product or have any questions around it, please fill out the form on the right, and we'll be in touch with you shortly.