EARTHNET VIEWER
Visualise your data through a digital twin for the subsurface
Read, digest, manipulate and format all standard data formats in one place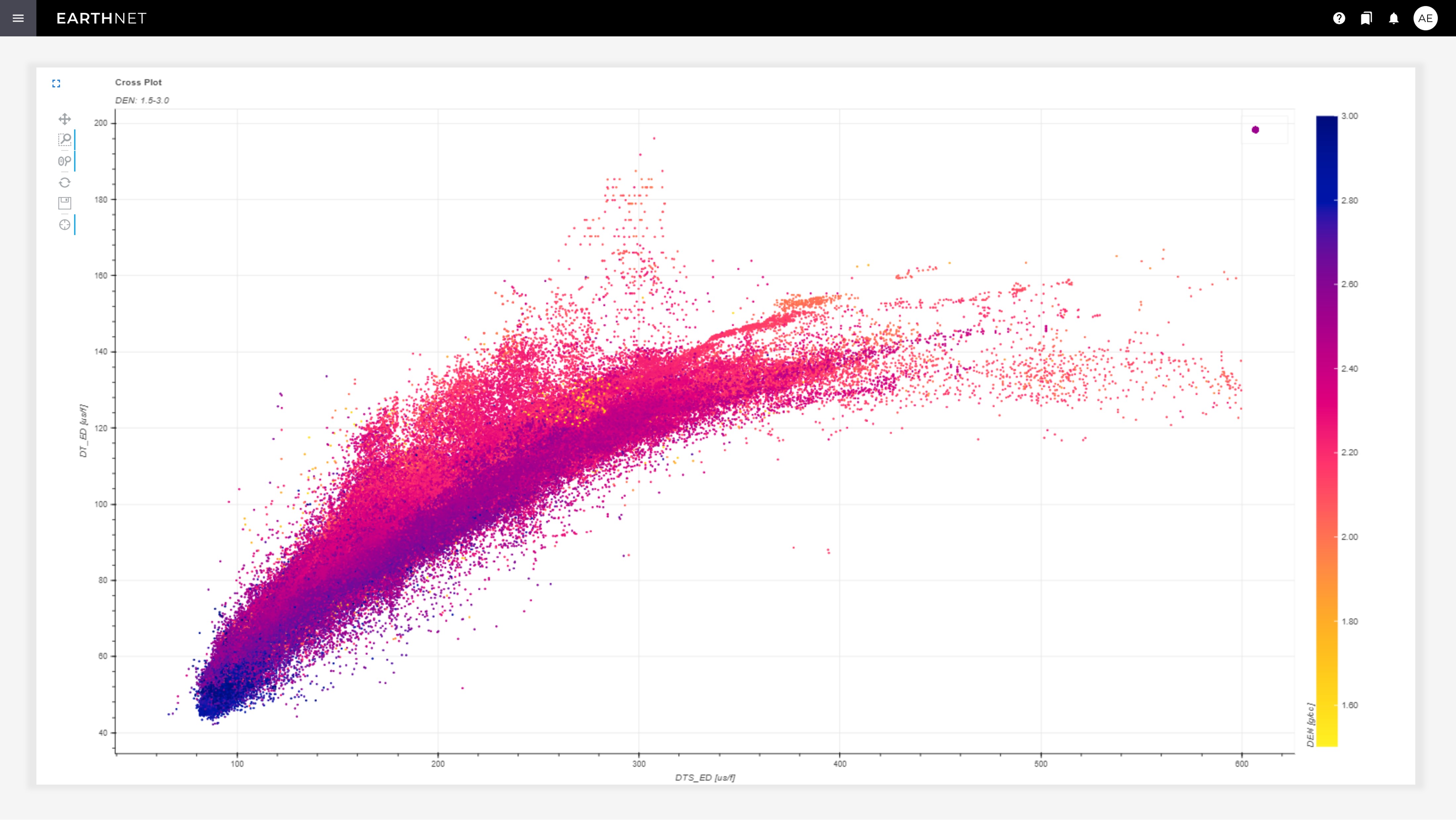 POWERFUL VISUALISATIONS
Complete data exploration package for geoscience data
EarthNET Viewer provides a comprehensive data exploration package for well, seismic, and other subsurface data stored in your Data lake. With our viewers, you can easily explore and analyse your data through a variety of visualisations, including well bore plots, histograms, 2D and 3D seismic displays, map plots and more. Our visualisation tools are designed to help you gain a deeper understanding of your subsurface data by presenting it in a clear and intuitive format.
WELL VISUALISATIONS
SEISMIC VISUALISATIONS
IMAGE VISUALISATIONS
INTERACTIVE SLIDE STORIES
OSDU INTEGRATION
Well visualisations

Visualise well data using well bore plots, histograms, cross-plots, and map plots for an enhanced understanding of your data.
Well bore plots allow you to see the relationship between various parameters at different depths, while histograms provide a quick snapshot of the distribution of a particular variable. Cross-plots can help identify correlations or relationships between different variables, and map plots provide a spatial representation of data across a particular area or region.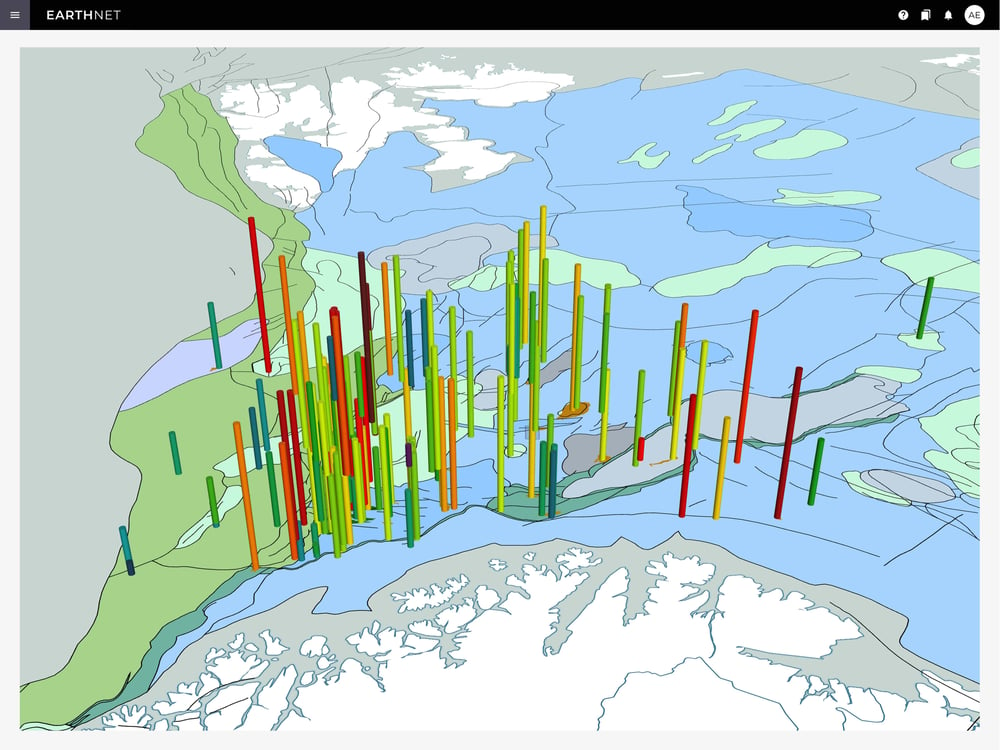 Seismic visualisations
Visualise your seismic data in 2D, 3D, and on maps to get a better sense of the structural and stratigraphic complexity of the subsurface. You can also visualise your seismic together with horizons, surfaces, faults, geobodies, and attributes.
Keep storage costs low by using our attributes on the fly functionality, enabling you to manipulate seismic data live without needing to store the output.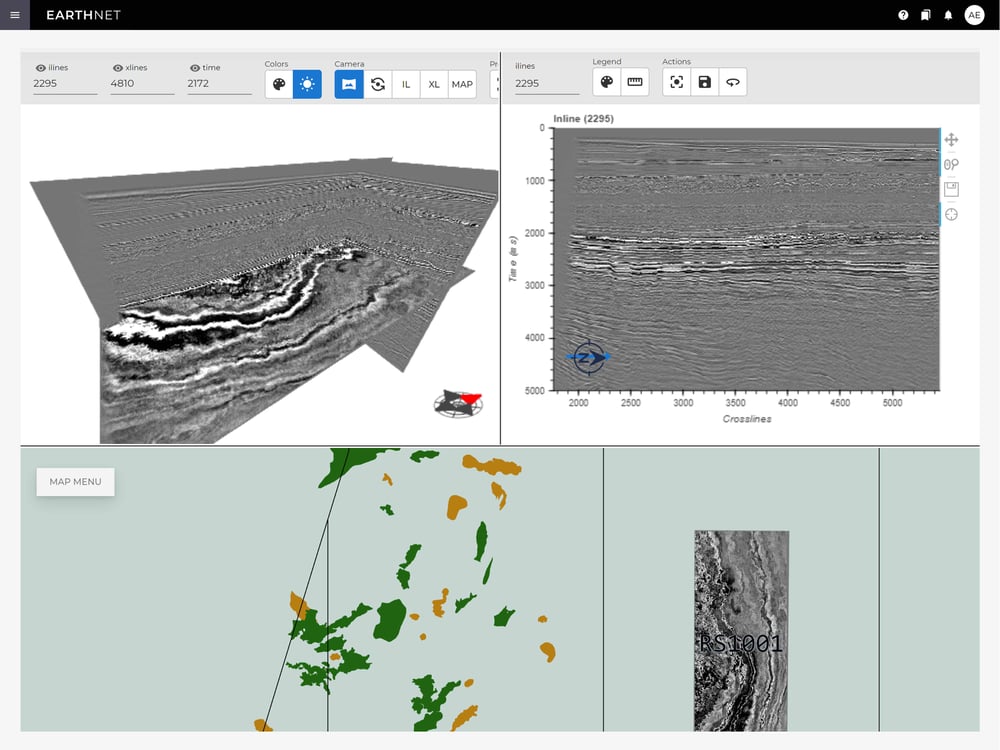 Image visualisations
EarthNET Viewer offers multiple filters based on metadata to help you easily locate the image data you need.

Once you've found the image data of interest, you can then visualise it in a variety of ways, including list-view together with metadata, grid view, or high resolution display. You can also visualise image data together with well logs, providing valuable context and enabling you to better understand the subsurface.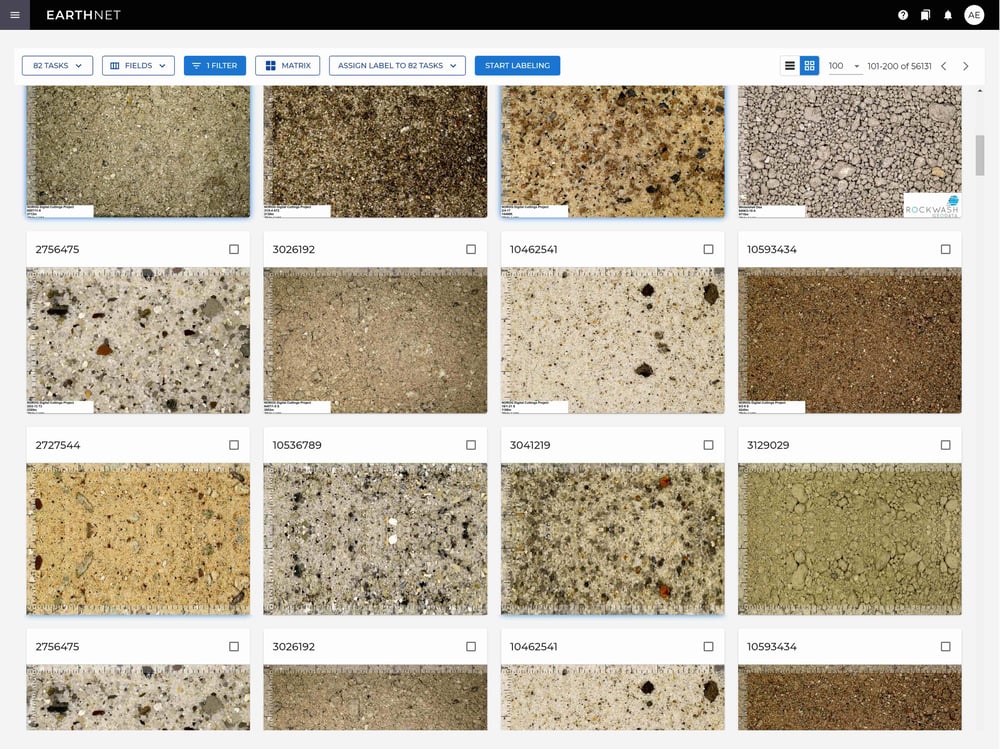 Interactive slidestories
Ditch static screenshots and present your data in a dynamic way with EarthNET Viewer's interactive slidestories.

Let your data do the talking and save your visualisations as interactive slides with full reproducibility for a more engaging presentation.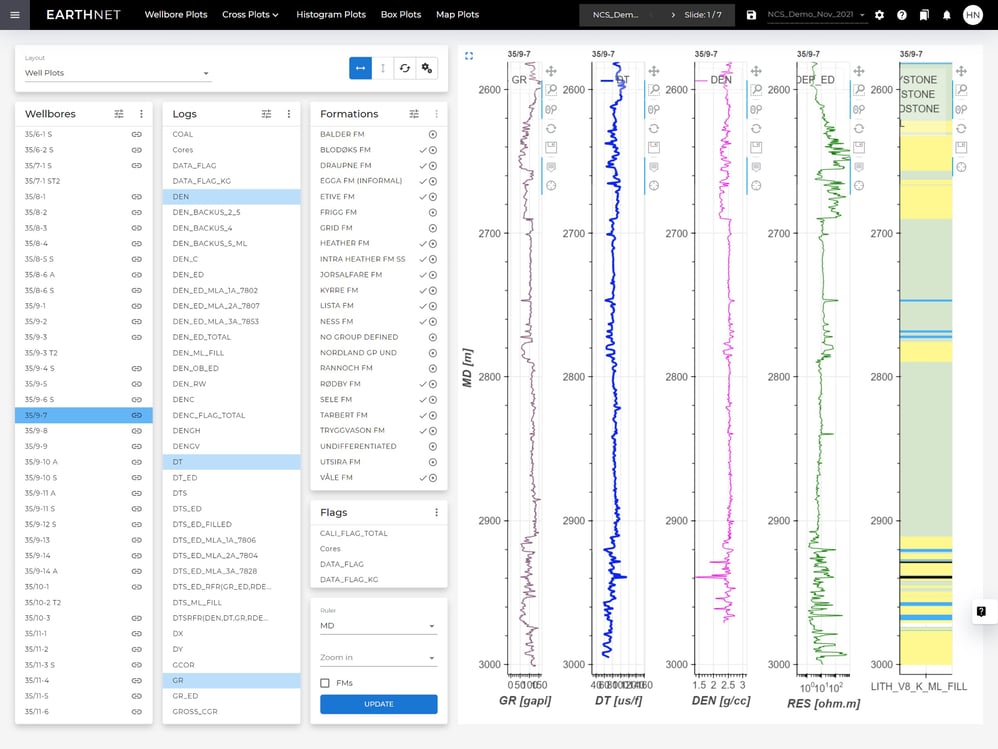 Integration with the OSDU™ Data Platform
The Open Subsurface Data Universe (OSDU) is an industry initiative to standardise the way subsurface data is stored and shared across the energy industry.
With EarthNET, you don't need to duplicate data in order to visualise it. Through our integration with the OSDU™ Data Platform, you can easily visualise data directly from the OSDU™ in the EarthNET Viewer, which is not possible using desktop software.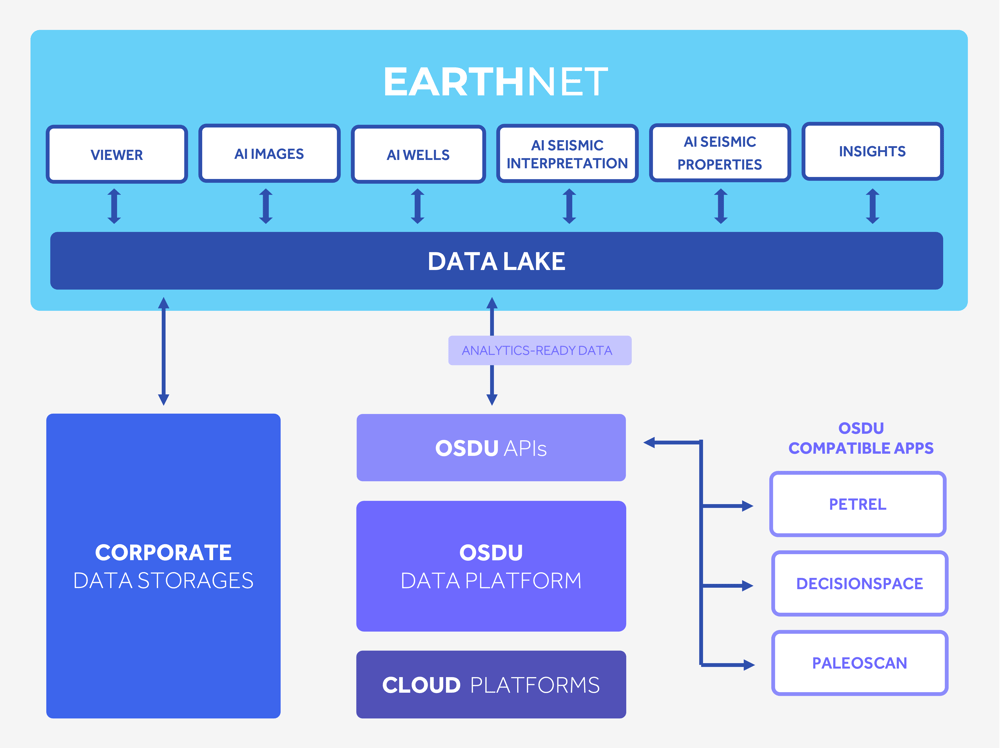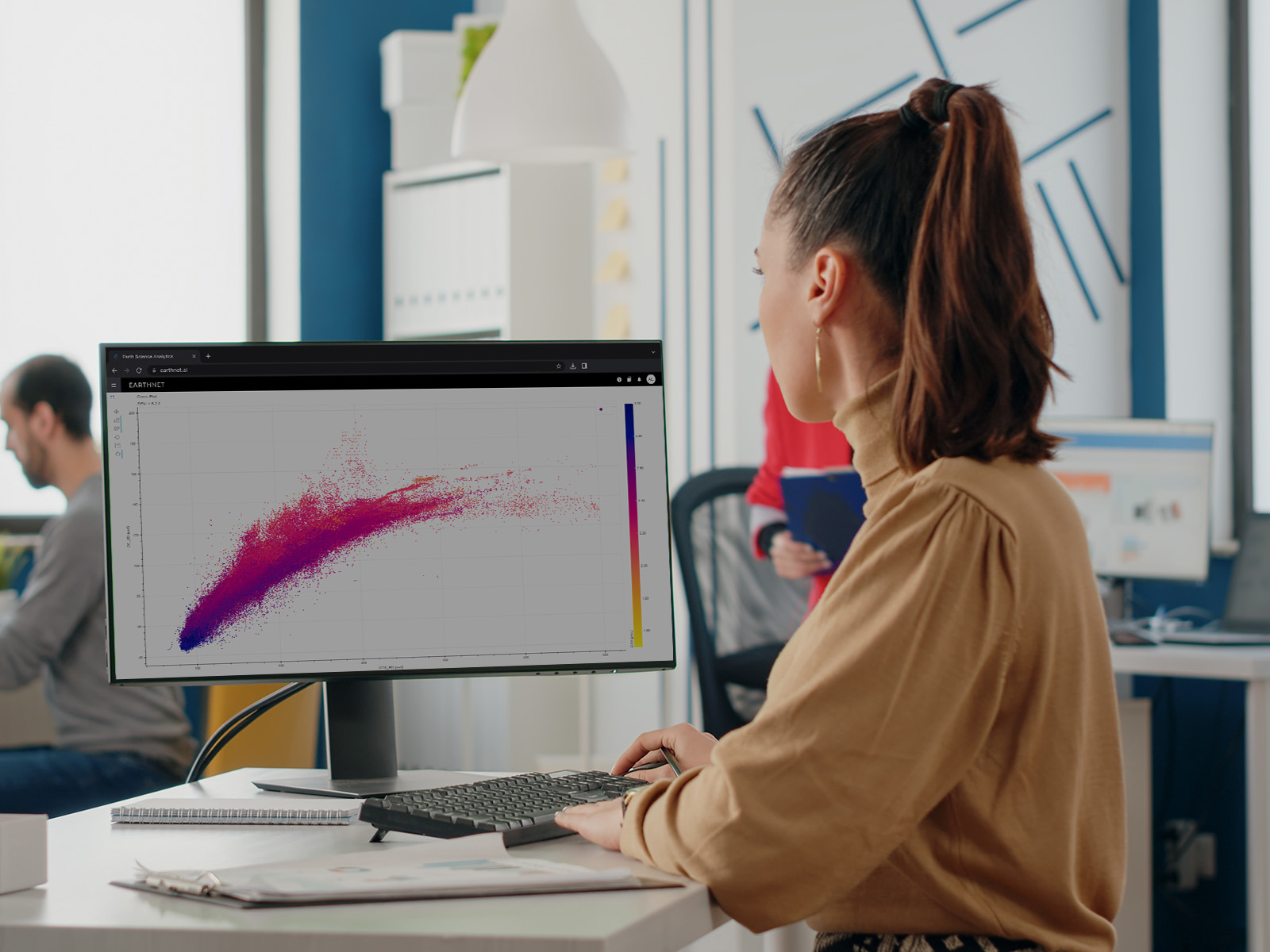 NO MORE DATA DUPLICATION
Screen your data directly from your browser
Existing software for visualisation of geoscience data is usually built for desktop workstations, which prevents direct access to data stored in the cloud. This requires data to be imported and duplicated into the desktop application, which drives up storage costs and causes lack of version control.
EarthNET Viewer is both cloud-native and compatible with the OSDU™ Data Platform, meaning that it can readily connect to all your data in the cloud and also visualise data directly from the OSDU™ without duplicating it.
HOW IT WORKS
Build a solid understanding of your data
EarthNET Viewer provides a deep level of visualisation for all your available data, allowing you to review important aspects such as the data's distribution, coverage, and quality. Get a complete picture of the study area before starting quality control or machine learning workflows.
Explore and select your data using the interactive map interface or filterable list
Visualise and review your data using multiple viewers to rapidly retrieve the information you need
Let your data do the talking by saving your visualisations as interactive slides
Share your insights in dynamic plots that can be edited on the fly during discussions with your team
"EarthNET viewer allows us to easily visualise all our seismic and well data in the browser. Its connectivity with the OSDU lets us get a full overview of our corporate database, and makes the data accessible to all subsurface professionals."
RECOMMENDED READING
Explore our resources