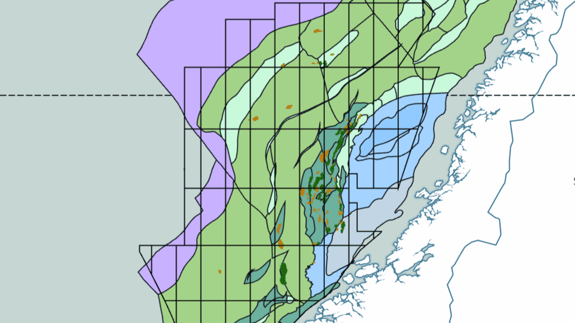 USE CASE
CCS Site Screening
FINDING SUITABLE CO2 STORAGE LOCATIONS
Screening large areas to identify suitable
locations for securely storing captured CO2
A CCS site must have suitable geology and be close to a power plant or industrial facility that produces a large amount of carbon dioxide (CO2). This process begins with identifying appropriate sites. A geologic assessment will help determine if the site has suitable rock formations for CO2 storage. This assessment will consider factors such as the depth, thickness, and permeability of the rock formations, as well as the presence of faults or other geological features that could affect the integrity of the storage reservoir. Once potential sites are identified, a detailed geologic assessment is conducted in the de-risking phase of potential sites.
Screening for a carbon storage facility is traditionally executed by a team of experts from different disciplines, including geologists, engineers, environmental specialists, and economists. Overall, when screening for carbon storage sites, the team will be looking for a combination of geologic suitability, environmental compatibility, and economic feasibility, while also ensuring compliance with regulatory requirements.
Why you need AI-driven geoscience software
When you are looking for sites to store CO2, you need to screen large areas efficiently. Increase speed more than 10X by leveraging AI instead of traditional methods.
Healthy project economics for CCS requires that we find ways to keep costs down. AI software can assist geoscientists to reduce basin screening cycle time from years to months.

By using AI models trained on vast amounts of QC'ed data, you reduce the human bias and subjectivity associated with traditional methods, thus increasing the accuracy of the interpretation.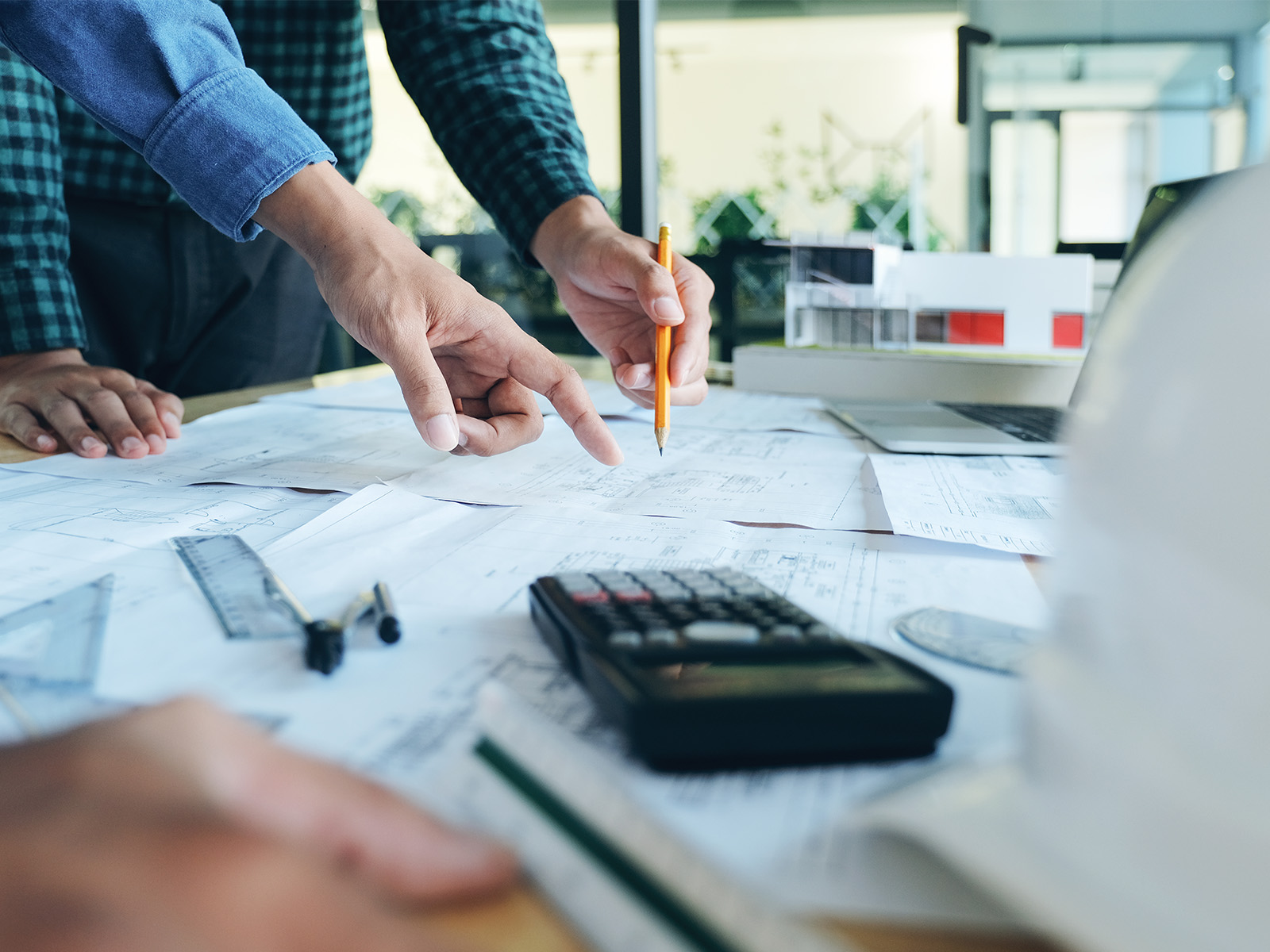 TRADITIONAL METHODS
Screening for suitable storage locations, even at lower resolutions, requires a considerable amount of manual analysis by highly educated staff
The screening process for a carbon capture and storage (CCS) facility involves several steps to identify and assess potential sites for the installation of the facility.
This process is traditionally executed by a team of experts from different disciplines, including geologists, engineers, environmental specialists, and economists.
Current solutions involve drilling and logging of slim-hole cored wells, acquisition and analysis of seismic data, and laboratory and field studies of core samples.
The screening process for a CCS facility involves a rigorous and systematic evaluation of potential sites and is typically carried out over a period of several months to a few years, depending on the complexity of the project.
AI-DRIVEN GEOSCIENCE SOFTWARE
Rapidly screen areas for CO2 storage with EarthNET
In any screening and de-risking process, data analysis plays a critical role in providing valuable insights that can inform decision-making and mitigate risks. However, analysing vast amounts of data can be a daunting task, and traditional methods can be time-consuming and often yield less accurate results.
Our solution has the capability to efficiently analyse data that are part of further screening or de-risking of a location. In fact, having a larger amount of data to process can lead to more precise results when utilising the full range of our advanced software EarthNET. In addition to centralising and making data accessible for integrated workflows, the software is also capable of cleaning existing data.
Additionally, these models can predict and populate data points from depth sections with poor data, allowing for predictions of 5000 "dry" wells by processing logging-data from just 50 wells. This can be achieved with high accuracy in a matter of months, whereas traditional methods would take years to decades.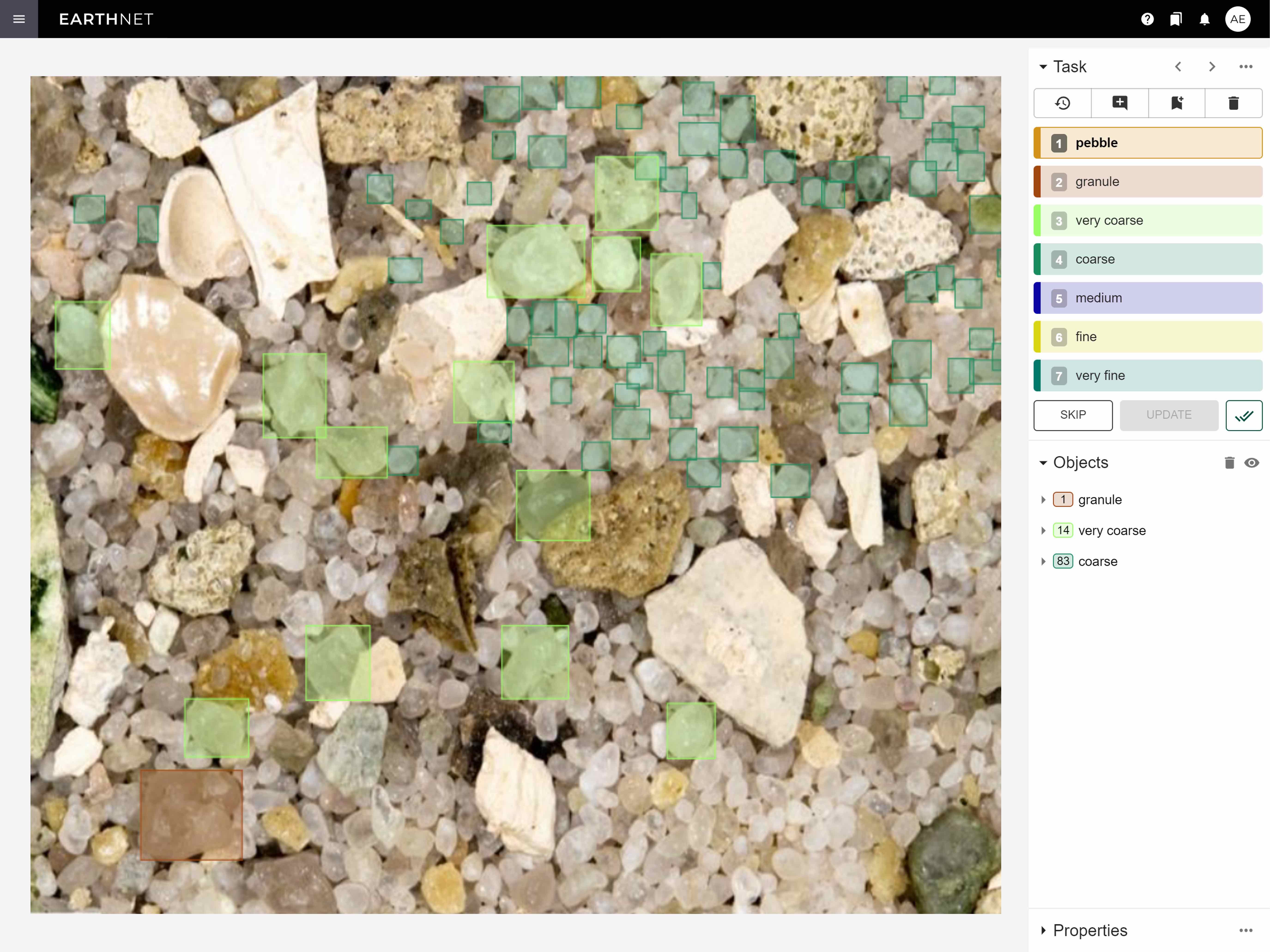 EARTHNET AI IMAGES
Base your analysis on the most fundamental ground truth by using rock image data
Use computer vision technology to determine the properties and type of rock samples. In Earth Science Analytics, we have developed and tested specialised pre-trained AI models to recognise the properties of different types of rocks present in stratigraphic formations.
By analysing rock image data using EarthNET AI Images, you can quickly and accurately identify the properties of the rock samples, such as their composition, grain size and porosity. This enables geologists and researchers to gain a better understanding of the stratigraphic formations and make informed decisions regarding potential CCS storage sites.
EARTHNET AI WELLS
Cover large areas efficiently in your screening process by leveraging AI interpretation of wells
Efficiently map the distribution and properties of reservoirs and sealing rocks at basin scale.
EarthNET AI Wells revolutionises your petrophysics by enabling you to predict rock- and fluid properties with AI - faster, better, and cheaper than traditional methods, with uncertainty quantified at each step. Doing a large-scale study screening 5000 wells would take 13-27 years using traditional methods compared to 3 months using EarthNET AI Wells.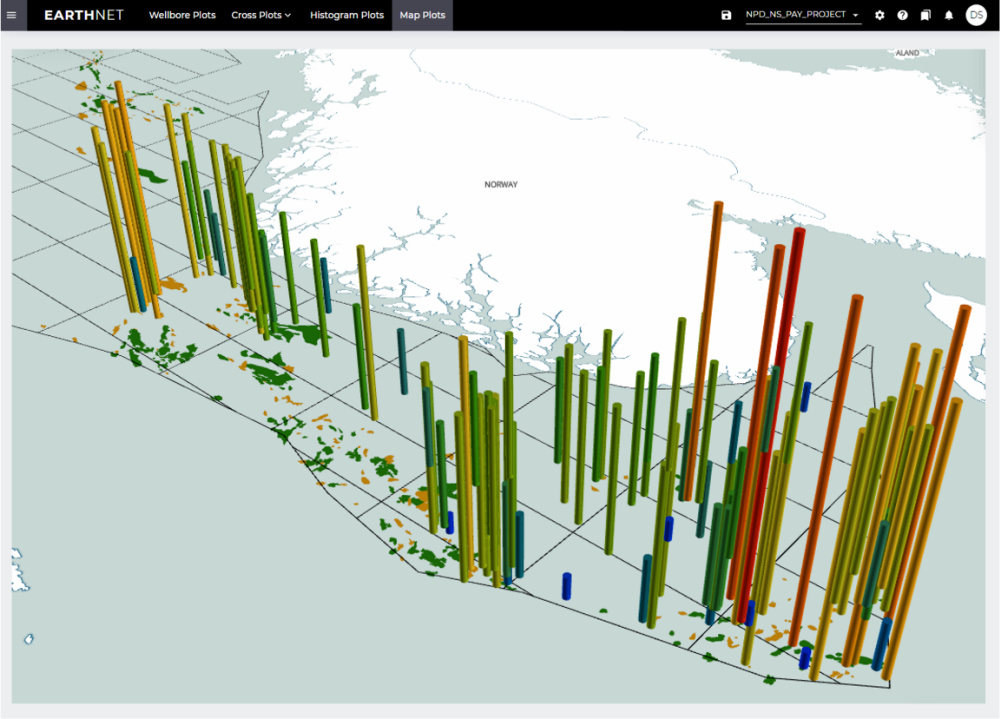 "By utilising ESA's deep domain expertise in both geoscience and deep learning technology, we were able to augment a sparse dataset over the area of interest with additional relevant geological data. With its EarthNET technology, ESA captured regional trends in geology, quantified the full range of uncertainty within acoustic and physical properties, and provided a data-driven model that challenges underlying assumptions within traditional workflows."
SOLUTIONS
Learn more about our products and services
Our groundbreaking suite of geoscience tools leveraging cloud-technology, high performance computing, and artificial intelligence to liberate your subsurface data and innovate your workflows.
PROJECTS
Consulting Services
Our expert team is here to guide you every step of the way, whether you're just starting out with AI and machine learning or looking to integrate EarthNET into your existing operations.
DATA PACKAGES
Multi-Client Products
With our data packages, you get access to cleaned, indexed, contextualised, and interpreted data that can be plugged directly into your geoscience workflows, saving you time and resources.